About
Core Values:
While The Benchmark values have evolved through the course of time, the four core principles are still central to each and every thing we do in the store. We try to treat our customers the way we live our life.
These principles are:
Adventure
Adventure is an exciting and remarkable experience that involves uncertain outcomes and acceptable risks. Coupled with instruction and preparation, The Benchmark staff encourages its customers to build self-esteem and self-reliance through responsible risk-taking and hands-on involvement with outdoor recreation.
Compassion and Service
Service is an active expression of valuing our common humanity, our diversity, and the natural world around us. Compassion is a heartfelt caring connection to one another. Compassionate behaviors and a service ethic encompass both giving and receiving. The staff at The Benchmark practice compassion through active participation in a team structure and, often, through local service projects.
Social and Environmental Responsibility
Social and environmental responsibility instills a sense of integrity in us that results from choices and actions that have a positive effect on society and the environment. At The Benchmark, environmental awareness and respect for our neighbors is more than just a public relations campaign.
Learning Through Experience
Learning through experience is a process based on action and reflection. Experiences are intentionally designed, presented and reflected upon to create advanced understanding of values and skills. Let us share our experiences with you.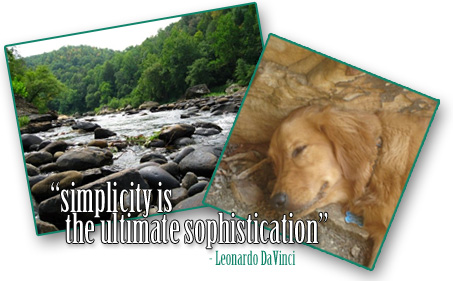 ---
Our Story:
We are an independent outdoor outfitter based out of Cincinnati, Ohio and, chances are, there's something in our store that you would really enjoy.
Beyond the brands and expansive inventory we carry as a retailer, we at The Benchmark are committed to sharing our own experiences with customers in any way possible. Our staff don't just sell what we carry, but use it in outdoor activities on our own time. In addition to offering logistical product specifications, we are eager to share our own gear opinions and stories with you in order to find a tailor fit solution to your outdoor needs.
Our store has been in the outfitting business since 1974. As the outdoor industry advanced in scale in technology over the last few decades, The Benchmark has remained on the cutting edge of new outdoor gear and apparel. We've remained there by creating a focused and pressure-free sales environment where the focus really is based on a desire to help you get out and enjoy the outdoors as much as we do.
Even if you just want to chat about prime backpacking or paddling locations locally, we hope to see you soon.
---
Visit us in Cincinnati
The Benchmark
9525 Kenwood Rd.
Cincinnati, Ohio
(513) 791 - WILD
---
May your hands always be busy,
May your feet always be swift,
May you have a strong foundation, When the winds of change shift.
May your heart always be joyful,
May your song always be sung,
May you stay forever young.